Homework 1: 1980-1990 Patent
From Bill Goodwine's Wiki
Jump to navigation
Jump to search
Patent 4788402: HIGH POWER EXTENDED ARC PLASMA SPRAY METHOD AND APPARATUS
Patent Date: November 29, 1988
Inventor: James A. Browning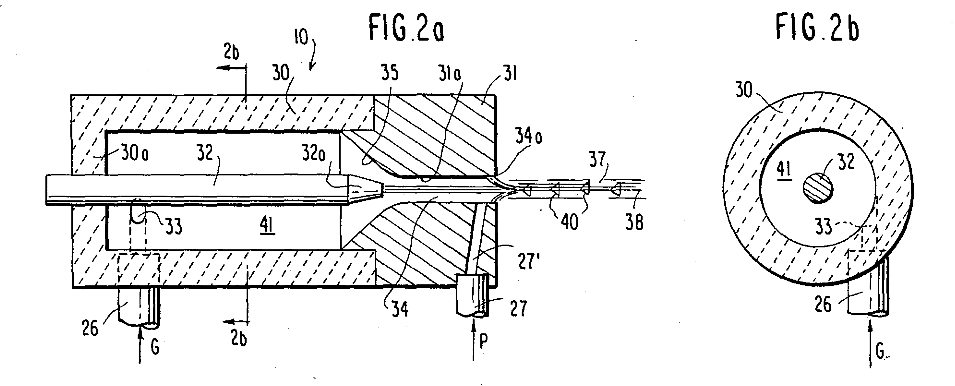 Figure 2a shows a longitudinal view of the apparatus, while Figure 2b shows a cross-sectional view taken about the line 2b-2b.
Basic Description:
This apparatus is used to apply metal or ceramic coatings to surfaces. The device functions as follows:
An electric arc is created [37], emanating from the cathode electrode [32]. Gas is pumped from the gas supply tube [26] into the annular chamber [41], surrounding the cathode electrode [32] and flowing out of the exit nozzle [34 & 34a]. The conical reduction section [35] helps to create a vortex flow for the gas, giving it a higher velocity as it exits the nozzle [34a]. The interaction between the gas and the arc ionizes the gas, creating the plasma, and this plasma atomizes the powder entering the nozzle [27 & 27'] and deposits it on the surface of the workpiece via the plasma flame jet [38], creating the surface coating.
This device is largely an innovation on existing technology, based largely on the increased velocity and voltage. This device can also create coatings using wire or thin, flat strips instead of powder, owing to the increase in velocity that allows for the atomization of these materials.